Alloway Rosebowl
Last updated: 07/10/22 17:20
This is a team competition for Lady Curlers Rink Entry.
It is held over 4 or 5 games depending on the number of team entries.
Again depending on the number of teams it will either be a Section Competition with knock out semi finals and finals or a Round Robin competition.
The finalists compete for the Alloway Rosebowl and the runners up/Low Road winners win the Helen Morton Stone.
Alloway Rosebowl Winners December 2021
Ayr Curling Club winners of the Alloway Rosebowl High Road were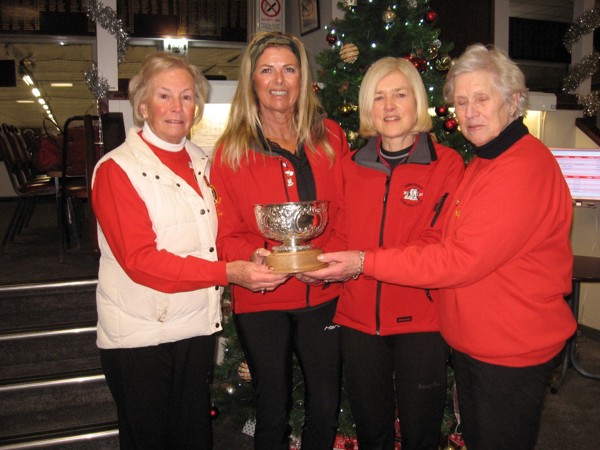 Skip Jennifer Mutter, Gillian Macdonald. Linda Williams and Jane Hepburn.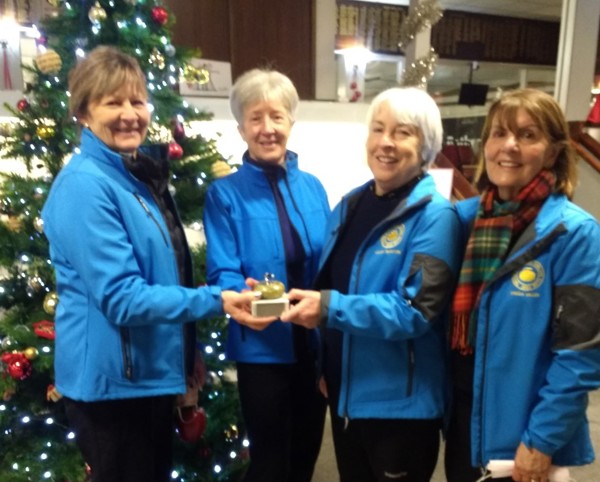 Winners of the Low Road for the Helen Morton Curling Stone were
Skip Mara Lindsay, Robina Gilbertson, Lilian McIntyre and Freda Miller.
Runner up was Skip Joanne Ferguson, Jean Morton,Ann Naismith and Una Semple.
 Alloway Rosebowl Winners 2019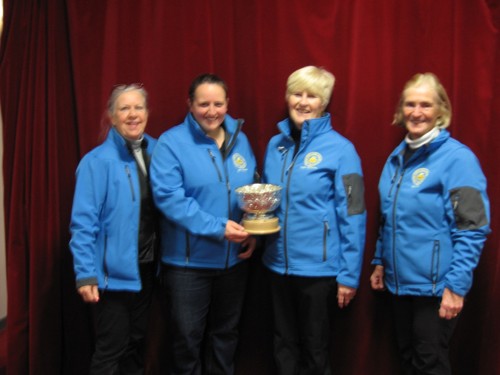 The Alloway Rosebowl (Sponsored by The Coo Shed and Corton Plants) was won last year by Aileen McCorkell and her team of Lisa Mason, Alison Young and Fiona Bain.  Runners up were Jennifer Mutter, Gillian MacDonald, Sandra Carruthers and Linda Williams.