Join the Curling Support Team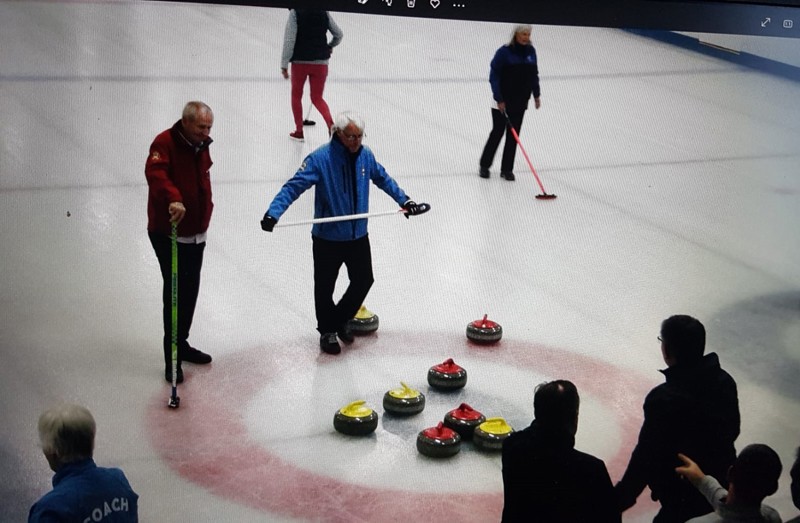 Our Curling Support Team is about so much more than just coaching. While our coaches are so important there are many other support roles the help to keep the cogs turning and support what our fabulous coaches do on the ice.
No matter how much experience you have in curling, you would be surprised how important your voice is in what we do, sometimes we get caught up so much in what we do we forget what its like for those on the outside of the curling bubble looking in!   
We are looking for volunteers to join our Curling Support Team in a manner of important roles, training and support will be given at all levels so you don't need to have any experience, just enthusiasm to want to help others enjoy the game.
Some of the key areas in which you can help:
Coaching | Youth Groups | Warm up Gurus | Social Media Team | Video/Photographers | Safety & Equipment Assistants | School Groups | Off Ice Training | Corporate Sessions | Session Co-ordinators | Coaching Assistants | Website | Sponsorship |
We have volunteer opportunities for those studying Sports Leadership, Duke of Edinburgh and to help those trying to gain hands on experience for entry to college, uni or the job market.
If you would like to find out more about how to help get in touch for a chat thanks Angela, Curling Support Team Coordinator Bookings@AyrCurlingClub.co.uk
Why do you volunteer?
I volunteer because I came fairly late in life to curling having played football, rugby, badminton and dabbled in a variety of sports as University. It attracted my competitive streak as well as introducing me to social aspects of the game. As a result I felt that it would be worthwhile to help other people of any age to share the enjoyment from curing that I had found
What do you enjoy the most about coaching?
The progress newcomers to curling can make with a little help in a fairly short time and the enthusiasm for the sport which develops.
Bob, coach
Why do you volunteer?
I became a coach to give something back to the sport
What do you enjoy the most about coaching?
I enjoy the interaction with the participants, and seeing the enjoyment they get out of either trying something new, or improving a particular aspect of their game
Mara, coach
Why do you volunteer?
Started with both children were attending Ayr Juniors basically to help the qualified coaches. Then undertook the old Level A and Level B qualifications as I enjoyed trying to encourage people to improve their techniques.
What do you enjoy the most about coaching?
Encouraging people of all ages to improve and understand the game thereby hopefully leading to them enjoying their curling more
Tom, Coach