New Year Bonspiel
04 January 2014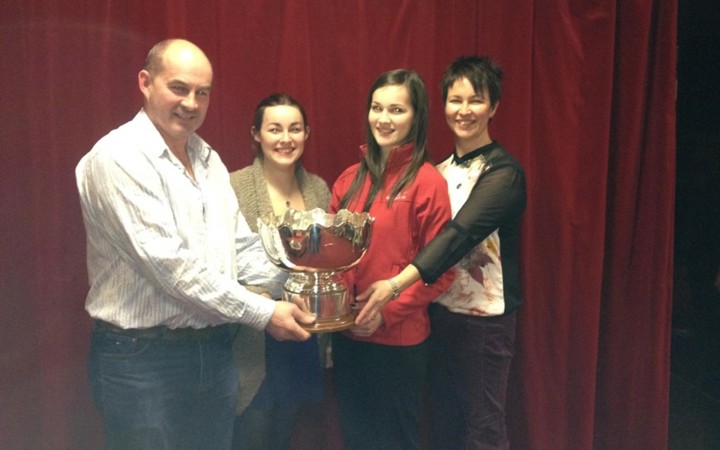 The New Year bonspiel was contested by 12 rinks, in two sections, over shortened 4 end matches in a Shenkel format.

The winners of each section played off for the New Year Bonspiel trophy and our illustrious President won a hard fought match against Neil Kennedy's strong rink in the final winning 6 shots to1.  Fantastic to have a single family to win even though Gavin had been told, as he was leaving home, that the best one was being left at home!
Their respective rinks were:-
Gavin, Jean, Lucy and Kirsty Morton.
Neil Kennedy, Karen Barthellamy, Sheila Kennedy and Susan Middleton.

The runners up from each section played off for the John Hamilton Salver and this was tight until the fourth end when Jim Boswell got a 5 against Jim Wilson.
Their respective rinks were:-
Jim Boswell, James Dykes, Alistair Boswell and Mark Meehan.
Jim Wilson, Tom Steel, Rob White and David McIntyre.

Interestingly both winners were unbeaten although Gavin's rink didn't drop a point whilst Jim Boswell dropped one in his peel with Neil.

Everyone had an enjoyable day capped off by a free drink on the president.

The bonspiel was generously sponsored by Wallace Direct Ltd.
Thanks to Dave McIntyre for the above report.
Back to news <