Charity Bonspiel
12 December 2017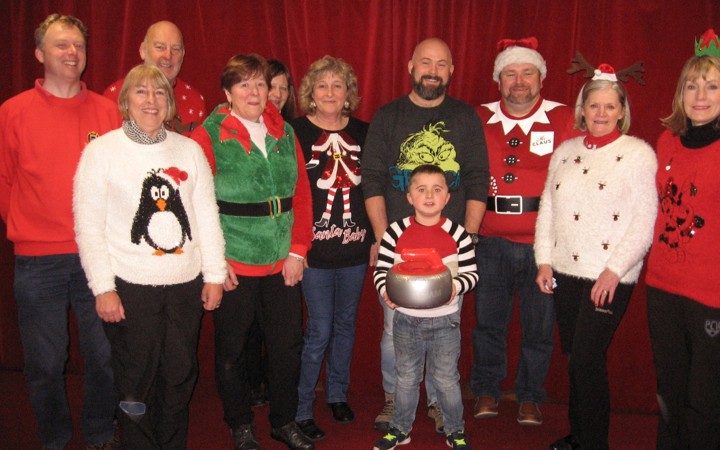 48 curlers dressed in Christmas gear enjoyed a fun filled day in support of Duchenne Muscular Dystrophy Research.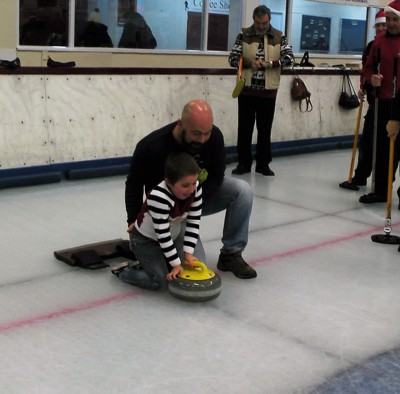 Nine year old Ryan a sufferer of the disease got everyone off to a good start by playing the first stone.
The winning rink was David Hope, Frank McHugh, Liz Goldie and Freda Miller.
With runners up Jim Boswell,Rob White,Charles Sutherland and Michael Carruthers.
But the real winner of the day was Duchennes with a fantastic £1008.69 being raised.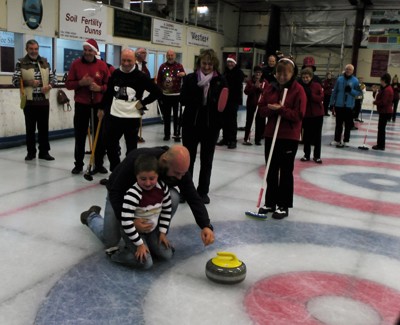 A big thank you to all who supported the day.
Thanks also to Alison Alexander for the above report and to Jennifer Mutter and Liz Boswell for photos. 
Back to news <