Henderson Bishop Playdowns
06 November 2017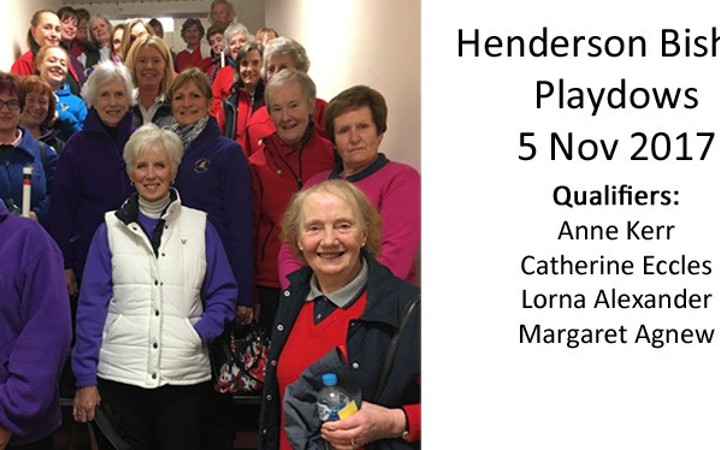 Thirty two ladies and their supporters turned out last night to play in the ACC Henderson Bishop playdowns. This is the first round of our knockout competition to find the two teams which will represent Ayr at The Henderson Bishop Finals in Hamilton, 26th Feb- 1st March, 2018.
The following skips will take their teams through to the semi finals on Sunday 19th November, at 4.15pm.

Anne Kerr
Catherine Eccles
Lorna Alexander
Margaret Agnew

Well done ladies and good luck in the next round!
Back to news <