Mixed Doubles Fun Day
09 January 2018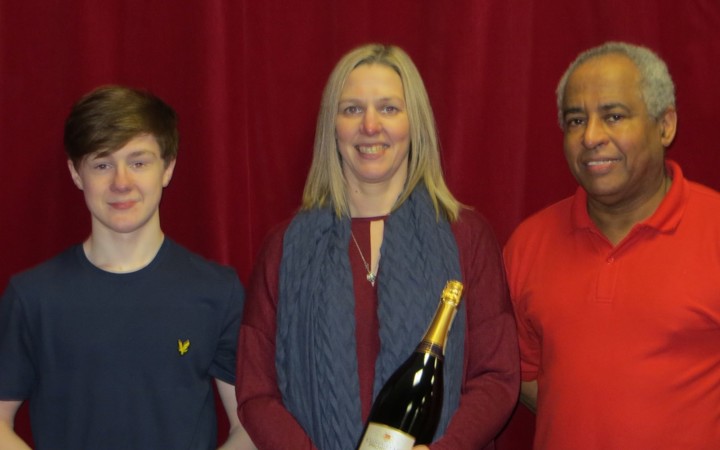 Eleven intrepid rinks took part in our Mixed Doubles fun day on Sunday 7th.

The competition was enjoyed by everyone who realised it was predominantly a drawing game which involved a fair degree of thought process. This of course was very tiring for some of us!

There were four sections of three rinks with the winners of each section playing in the High Road semi finals then final.  The seconds played in the Middle Road and the tail enders playing in the Low Road semi finals and final.

The results were:-
High Road
Logan Middleton and Auntie Ann Kennedy comfortable beat Lillian and David McIntyre. (picture - top of page)
Middle Road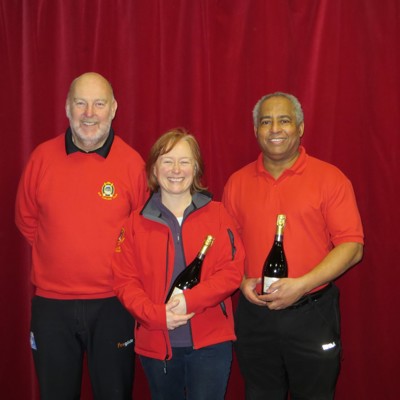 Lynne and Chris Rowley beat Janice and Charles Sutherland in an extra end.

Low Road

Liam Scott and Ann Marie beat Alison and Bill Alexander.
Everyone was pretty tired at the end of the competition and I am sure that early nights were on the cards.

Thanks go to the Rowley family for sponsoring the event.

Photos were taken by Susan Middleton and Lynne Rowley.
Also on Sunday,  6 more people attending come and try at Ayr. Supported by our coaching staff, everyone had fun and have signed up for further lessons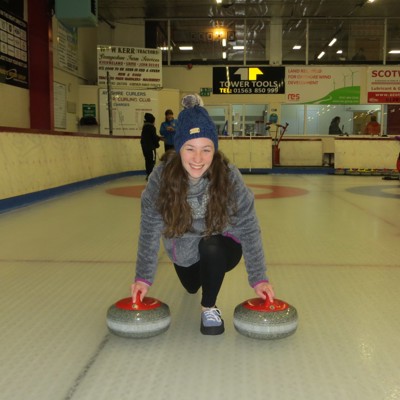 We also saw visitors attending juniors from the USA to come and try curling for the first time.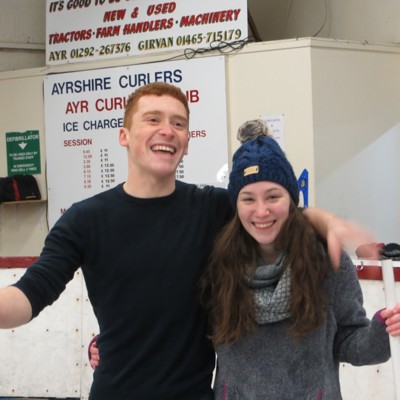 Back to news <