Opening Day Bonspiel
20 September 2017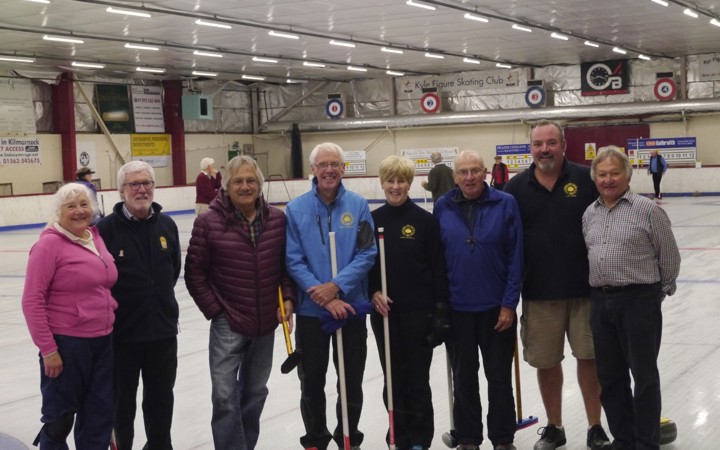 The ice was clear and keen on Monday as Ayr Curling Club started its season with a well attended Opening Bonspiel.
There were sessions at 2.00 and 4.00 and an excellent meal thereafter by Limekilns Caterers.
Winners of the first session were Troon Portland, skipped by Jack McCorkell, who had what's called an emphatic victory over Carlos's Tarbolton team.
The second games were much closer, with Bobby Ireland's team finishing highest up against Anne Kerr.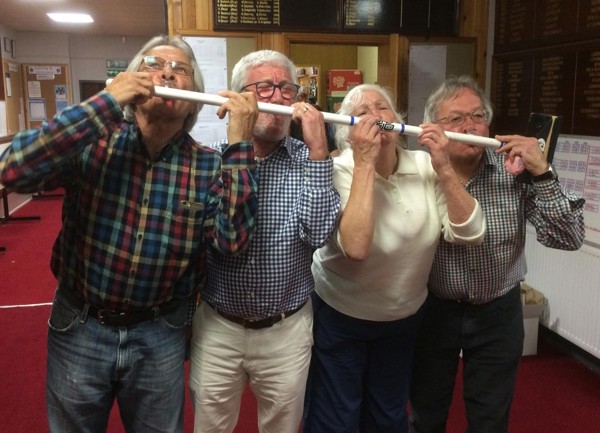 It's not unknown for curlers to have a wee drink after a game of curling.  Not many competitions finish with the prizewinners having to practise synchronised sipping, however. It could be a new sport!
There are a few more pictures of the bonspiel, including all the prizewinners, and these can be found in the gallery or by clicking here.
Thanks to Bella Kennedy and Lisa Mason for thephotos.
Back to news <