More photos of Morton Trophy Winners
14 March 2019
Thanks to Liz Boswell we have some more photos from Kirkcaldy of the winning Morton Trophy team in action.
We also have some of the team returning to Ayr Ice Rink for some debriefing and tactical awareness discussions, as you do nowadays.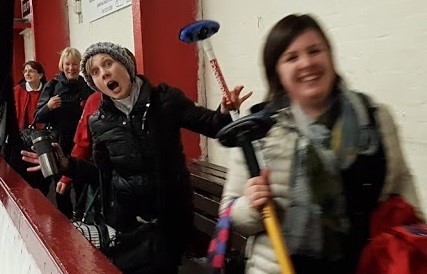 This is an example of the importance that our girls attach to their curling - paricularly the celebration part. The blurring of some of the photos at Ayr is my fault and is not intended to cast any aspersions on the sobriety or otherwise of our wonderful team.
To see the photos click here, or on the gallery tab above.
Back to news <