Mary Henry Basket
17 March 2022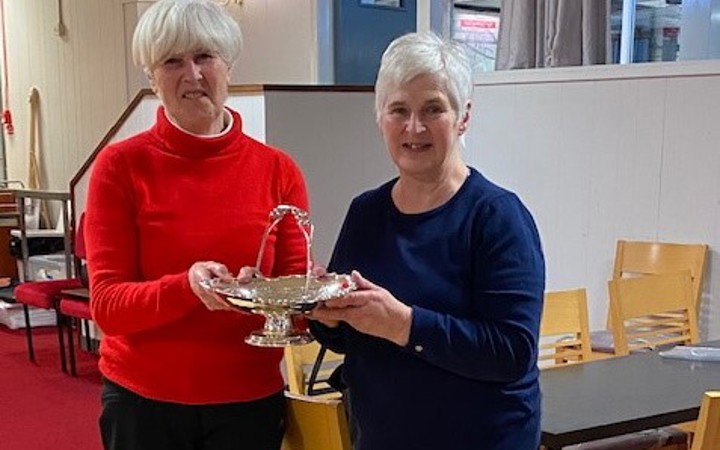 Pictured is ACC team captain & ladies president Aileen being presented with the Mary Henry Basket by Stranraer team captain & ladies president Linda.

Four teams from both clubs competed for the Mary Henry Basket on 10 March. This was a closely fought match where each team finally had 4 points and +1 shots but team Ayr ladies had a total of 17 ends beating team Stranraer ladies total of 15 ends.
Congratulations & thanks to the 16 ACC ladies who played on the day and commiserations to those ladies who had to withdraw in the days immediately before the competition as a result of +ve Covid tests.
Thanks to the 16 ladies who traveled up from Stranraer to Ayr for the match. We look forward to our return trip to Stranraer next season.
Back to news <