Stewarton Heather win the Eglinton Jug
17 October 2015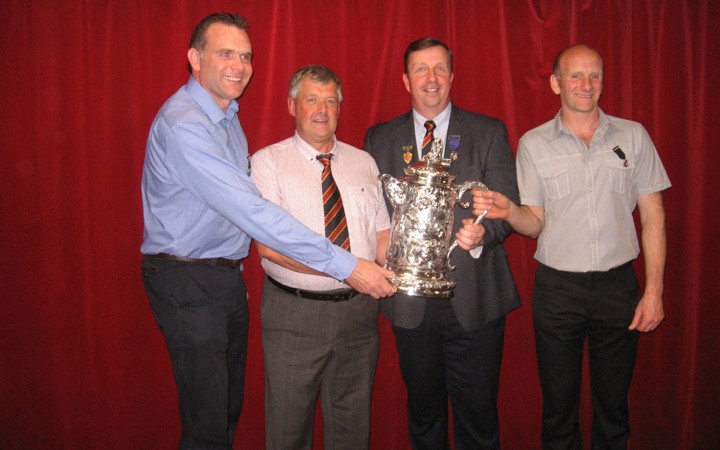 The annual competition for the Eglinton Jug, Ayrshire's most prestigious curling
competition, was held at Ayr ice rink with thirty-five rinks competing.

The Eglinton Jug was presented by the 13th Earl of Eglinton in 1851 and is an
amazing work of craftmanship which is competed for by Clubs in Ayrshire.

Winners this year were Stewarton Heather 2 with Skip David Mundell, Tom Reid,
Douglas Reid and Alan Smith.
Another great achievement for the Rink was an 'Eight Ender' on the first day of
the competition.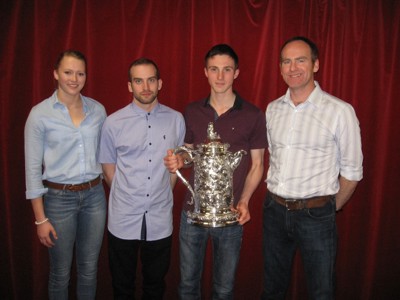 Runners up were Fairywell 2 with Skip Sean Rennie, George McNaughton Jnr,Liam Scott and Aileen Rennie, the youngest rink participating.
The winning Ladies Rink were St. Leonard's with Skip Jennifer Mutter,
Milly Beattie, Gillian Macdonald and Evelyn Girvan.
All the week's results can be found here.


Photo above L/R :  Skip David, Tom, Douglas and Tom
Back to news <